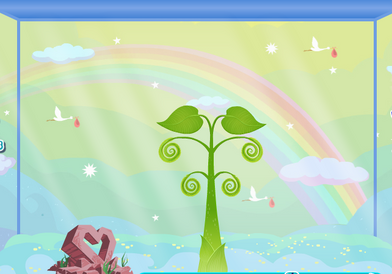 The
nursery
is a newly added tank in Happy Aquarium. Only hybrid eggs can enter. The only animals that can stay here are crawlers. It already comes with a
Heart Rock
and the Hybrid Tree of Life, where the eggs stays. There is a mysterious, small shrimp-like fish that swims around the Egg Tree. This shrimp help to take care of the eggs and don't need to be fed.
Quick info
Edit
To start, click on a hybrid of the choice, like guppies or any other hybrid. If the hybrids mate, put the egg on the leaf and it has a name, like Mr. Nibbles. Click instant hatch and the hybrid will be in the inbox. Without any animals that make the tank full, the nursery will be dirty.
Ad blocker interference detected!
Wikia is a free-to-use site that makes money from advertising. We have a modified experience for viewers using ad blockers

Wikia is not accessible if you've made further modifications. Remove the custom ad blocker rule(s) and the page will load as expected.